Set in a Wild West Battle royal format, Grit is an NFT game by Epic Games. This announcement came after an early 2022 partnership of Epic Games with Gala, the blockchain gaming giant. The game states to be the world's first Web3 battle royale with an economy based on ownership and rewards.
The game boasts several features. The Wild West royale is a basic battle royal mode where players can fight against other players in a squad, duo or as solo players. A perk system helps players enhance their skills by building card decks. These can also be traded as NFTs.
Buy Ethereum for Buying Gaming NFTs Now
Your capital is at risk.
Why Epic's NFT Game Received Sub-par Reviews
For a game supported by an organization that has been quite prominent in the gaming industry for several successful games, Grit has been gaining an undesirable rep from critics and other reviewers.
PCGamer.com, a popular Gaming website called the TPP shoot-em-up "half baked". Several other websites too had more or less the same notion. Kotaku went with a harsher approach and called the NFT-based game "lousy" in its review. The reasons mentioned by these websites include bad taste in the game environment, subpar graphics and a potentially less rewarding game format.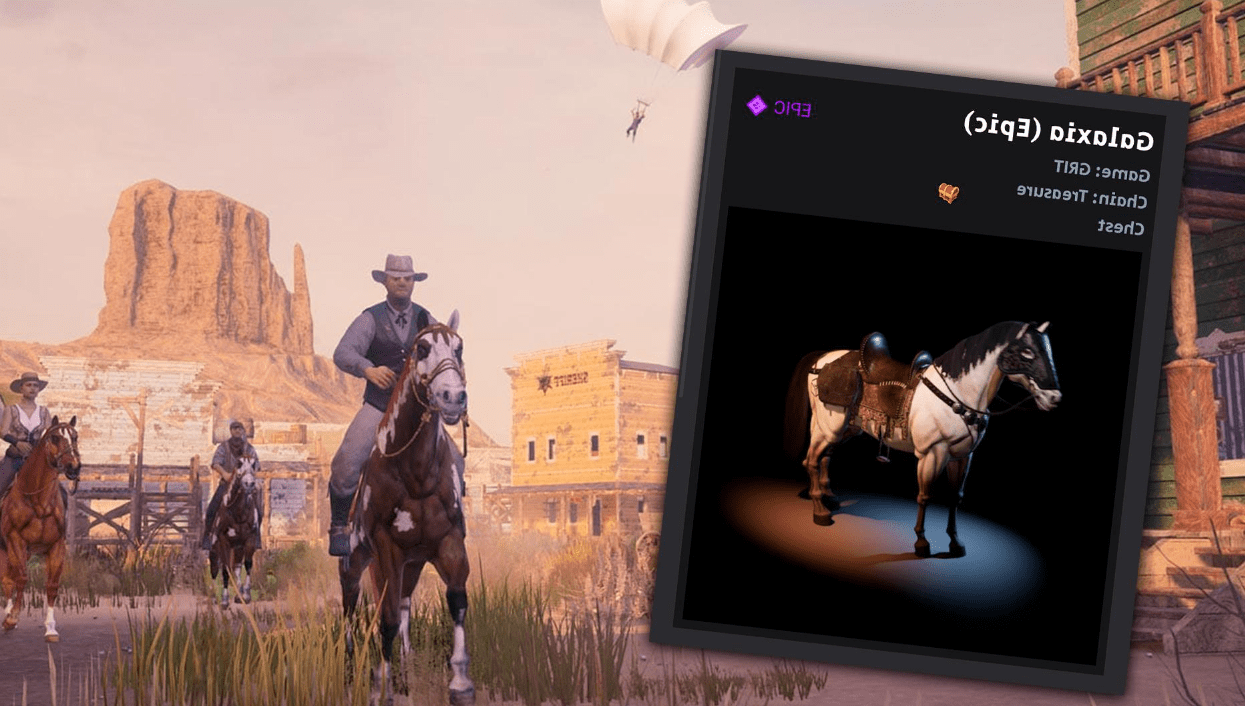 Grit Game and NFT
The NFT factor too has been highly criticized, as the cost for NFTs in the game that hasn't even been released is expected to be considerably high.

Since it is to be hosted on the Gala network, Galaverse, the marketplace has listed an in-game horse NFT as an epic chest drop. However, the idea of a pre-made asset that was a part of the entire game development itself being sold as a valuable item has disappointed many.
Would NFT Games Be Worth Playing in the Future?
Grit, despite the reviews, has been garnering attention, mainly due to the big names behind it. With a large chunk of PC review sites not exactly being involved in the NFT space or the idea behind it, it can not be confirmed if these views will be the same once the game is available for everyone to play.
Blockchain games have been consistently gaining popularity, to such an extent that several large organizations have considered being a part of it. Epic Games recently announced a major partnership with Sony, where the company invested about $1 billion to be a part of building the metaverse. Lego, the toy brand also got into a partnership with Epic Games in April 2022 to contribute to building blockchain games for youngsters.
Visit FCA Regulated eToro to Buy Ethereum
Your capital is at risk.
Epic Games is yet to announce a formal release date for Grit. However, Steam and Galaverse have listed the game with a coming soon ticker for players to keep a lookout for.
Read More:
Lucky Block – Our Recommended NFT for 2022
New NFT Game Platform
Featured in Forbes, Nasdaq.com, Yahoo Finance
Worldwide Competitions with Play to Earn Rewards
10,000 NFTs Minted in 2022 – Now on NFTLaunchpad.com
3.75 wBNB Floor Price
Free Exclusive Entry to Daily NFT Prize Draws
Lifetime Access to the Main Lucky Block Prize Draw
$1 Million NFT Jackpot in May 2022
LBLOCK Token Up 1000%+ From Presale
Cryptoassets are a highly volatile unregulated investment product. No UK or EU investor protection.