With venture capital (VC) funds and top investors restricting the flow of money to traditional startups due to a variety of global macroeconomic conditions, they have shifted their focus to emerging technologies such as NFT and gaming, where they are vying for enormous opportunities.
Leading VCs have decided to park their money in Web 3.0 and the Metaverse following their strong surge in the wake of the pandemic. The last two years have boosted Internet-driven businesses across the spectrum like never before, and online gaming has been no exception.
Your Capital is at Risk.
NFT Gaming Bounces the Hardest in Crypto Winter
The last eight months have seen the cryptocurrency market cap falling below $1 trillion due to a market-wide crypto sell-off. More than $200 billion reportedly left the crypto market in a single day during the crash.
Experts attributed the drop to growing prices and geopolitical tensions, as well as persistent recession fears, which resulted in a low market mood. A drop in stablecoins such as TerraUSD, which provide security in the event of market instability, further fueled the fire.
It's official: Bitcoin has fallen to its lowest level so far in 2022 📉

Worse still, we may only be halfway through the bear market 😬

S&P 500 futures are down too, meaning there might be further pain when Wall Street opens… 🚨https://t.co/LRrUzrETQz

— CoinMarketCap (@CoinMarketCap) May 9, 2022
$2 trillion was straightaway wiped out from investor funds, and even the most popular cryptocurrencies did not prove immune to the raging trend. Bitcoin and Ethereum fell to their lowest prices in almost a year, with the former hitting $17.6K in June 2022 and Ethereum violating its critical support level of $1k in less than two hours.
It seems though that the "crypto winter" could be more of a shorter hailstorm than a long winter for NFT gaming projects, with experts seeing it as an opportunity to make strategic acquisitions to diversify their portfolios.
Earlier trends had already suggested that the crypto bear market was a short-term slump instead, and the massive funding into NFTs and Gaming, though a visible shift, is giving a much-needed boost to the cryptosphere.
Why are NFTs and Gaming Leading the Way?
Institutional investors are showing major interest in Non-Fungible Tokens (NFT) and blockchain-based gaming projects globally – a trend that has now lasted several months. Gaming NFTs, in fact, have raised four times as much as other NFT verticals in recent times, with unique projects like Tamadoge and Battle Infinity leading the way.
In August 2022, NFT gaming projects saw a 66% increase in Venture Capital (VC) funding, reaching $842 million. According to The Block Research, the number of venture capital agreements in the industry has quickly increased to 53 in a limited span.
The investment frenzy continues in September, with a total of $500 million in venture capital funding last week. More than half of the entire money went to the metaverse and Web3 gaming platforms, which dominated the funding rounds.

Technological advancements, infrastructure, and throughputs for L1s and L2s all contribute to the success of blockchain-based gaming ventures. Furthermore, an NFT marketplace has less regulatory risk than a non-decentralized financial institution.
Take, for instance, how Tamadoge's (TAMA) price has continued to rise throughout the year, making it one of the few digital assets to have performed overwhelmingly despite the general market trend.

The well-known ERC20 token has received wide praise for taking on an unconventional approach. Back in 2020, Memecoins such as Dogecoin and Shiba Inu were perceived as high-potential projects that could bring massive price surges. Their lack of practicality and utility came in the way, and they lost retail investors' interest down the line.
Tamadoge is dealing with the landscape differently and quickly attracting the attention of investors because of its exceptional performance right in the presale phase of development. The project combines meme coin and Play-to-Earn (P2E) gaming concepts and capitalizes on the global appeal of the "Doge" design. It has emerged as one of the most intriguing ERC20 tokens and quickly become an investor favorite, as a result.
Blockchain and Web 3.0 Technologies in for a Refresher
In recent times, the Metaverse and Play-to-Earn (P2E) gaming environments have easily established themselves as new-age blockchain technologies with the most room for innovation and expansion. P2E games have a unique tokenomic system that converts your playtime into cash. This allows users to earn substantial monetary rewards in addition to engaging gameplay.
On the other hand, the Metaverse represents the future of Blockchain gaming and NFTs, witnessing massive adoption by tech giants globally. Even though the crypto winter resulted in a major dip across cryptocurrencies, metaverse projects bounced the hardest and fastest due to their immense potential. Investors are betting on the strength of these projects, and believe that they are here to stay.
Take for instance Battle Infinity (IBAT), the business behind one of the most profitable crypto presales of 2022. This play-to-earn gaming venture met its hard cap of 16,500 BNB in just 24 days, which is equivalent to roughly $5 million. Following the completion of the IBAT presale, the cryptocurrency was made available on PancakeSwap, a well-known decentralized exchange.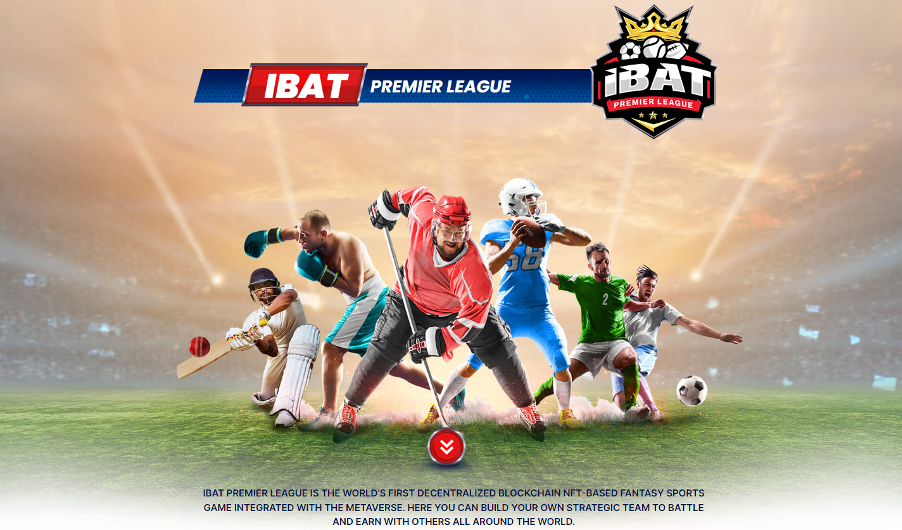 The cryptocurrency project is planned in the form of a P2E Metaverse, providing investors with multiple ways of generating money. Investors can participate in tournaments open to the entire community and earn awards by using IBAT, the local cryptocurrency.
Clearly, the crypto landscape is in for a refresher with the advanced NFTs and Metaverse stealing the show and VC funds all at the same time. With these projects leading the way and pumping back both activity and funds into the cryptosphere, it seems 2022 will be the year of NFT and gaming in every way.
Your Capital is at Risk.
Related:
Tamadoge – Play to Earn Meme Coin
Earn TAMA in Battles With Doge Pets
Capped Supply of 2 Bn, Token Burn
NFT-Based Metaverse Game
Presale Live Now – tamadoge.io