What are NFTs?
Non-fungible tokens (NFTs) are unique cryptographic tokens linking ownership to a piece of art or collectibles. This ranges from art, music, videos, gaming items, and much more. In 2021, the concept of NFT became widespread in the cryptocurrency community, with NFT sales jumping from $825 million in 2020 to $17.7 billion in 2021. This upward trend in the sales of NFTs has attracted the attention of investors looking to invest in crypto projects and rake in profit.
However, amidst the hype about NFTs, many NFT projects fell out because of a lack of utility and purpose, especially NFTs in play-to-earn games. It is not advisable to buy an NFT just because it is tokenized. Before buying, ensure you understand the value and unique properties of that underlying asset and the potential that NFT has.
Consider the utility of the NFT as NFTs have evolved to become more than ordinary JPEGs. Does it have any other use? Does it bestow on you any privilege or special access? Does it make you more money? Does it have any potential to increase in value over time? The functionality of an NFT is an important factor to consider before buying an NFT.
HOW TO BUY NFTs
After deciding which NFT to buy, knowing how to go about it is just as important. Here is a guide on how to go about purchasing an NFT you want.
⦁ Buy Ethereum and transfer it to your crypto wallet
⦁ Connect it with an NFT marketplace
1. Buy Ethereum: Since most crypto games are based on the Ethereum blockchain, you should purchase some Ethereum (ETH) tokens on crypto platforms such as Coinbase and eToro and transfer them into your crypto wallet. If you do not already have a crypto wallet, you can create one on platforms such as MetaMask, Binance, and others
2. Connect your wallet to an NFT marketplace: After purchasing some Ethereum token (ETH) in your crypto wallet, you have done enough research about the NFT you want to buy. Connect your crypto wallet to an NFT marketplace. There are different NFT marketplaces, including OpenSea, Rarible, and Binance. After connecting, you can start browsing the marketplace for the NFT you want to purchase and go ahead to purchase it.
NFTs are suitable investments if one knows the right NFTs to purchase and how to go about it. If you want to make profits from the NFT you buy, do not just buy NFTs without carrying out your research. Do your research and find out if it has in-game utility and value to avoid buying NFTs that will fall out after a few years.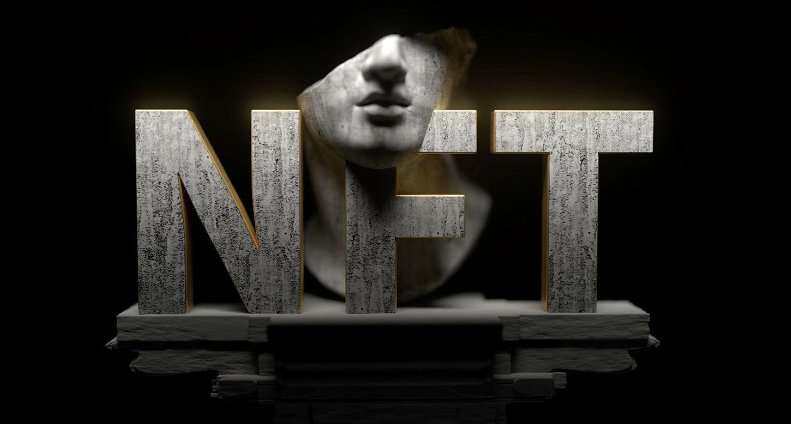 TOP 5 NFTS TO BUY NOW
Different NFT projects are going on right now that one needs to be sure of before investing. However, here are the top five NFTs to buy now:

⦁ MetaBlaze
⦁ Tamadoge
⦁ Battle infinity
⦁ Silks
⦁ Soul of Nature
Let us take a closer look at them one by one.
1. MetaBlaze: MetaBlaze is nearing the launch of its MetaGoblin NFT collection on OpenSea NFT marketplace, October 15th. The NFT collection reflects characters from its gaming metaverse, one that follows a narrative of epic proportions. MetaGoblin NFTs set the bar in terms of quality, boasting 3D designs and hyper realistic details. These play-to-earn ecosystem integrated NFTs provide direct utility within the MetaBlaze Metaverse and bring a variety of value-added perks to rightful holders.
2. Tamadoge: Tamadoge is another top NFT to buy right now, as it also shows much potential. The system's core currency, the TAMA token, is a multi-utility token, as you can use it to buy puppies in the TAMA store. Tamadoge NFTs are also characters of the Tamadoge play-to-earn ecosystem, where players are allowed to breed and train their NFTs.
3. Battle infinity: Battle infinity is another top NFT to buy. The Battle Infinity game is one of the first-ever multiplayer fantasy sports play-to-earn games. It is a play-to-earn game with great potential because of its Metaverse integration. It allows players to earn while forming teams, playing against other players, and earning crypto tokens. The Battle Infinity token (IBAT) is also utility-based and is becoming increasingly popular in the play-to-earn ecosystem.
The Battle Infinity crypto game is a project that stores its in-game items and characters as NFTs.
4. Silks: Silks is also an NFT-based play-to-earn game where players own thoroughbred horses. Players can buy and sell many in-game assets such as silks, horses, stables, lands, and avatars which are all NFTs. These NFTs perform essential functions in the economics of the silks ecosystem. These NFT silks horses are linked to real-life horses. When the real thoroughbred horse wins a race or gives birth, the horse NFT will earn tokens as a reward. You can trade these NFT tokens on NFT marketplaces and convert the token ($STT) into other crypto tokens on crypto exchange platforms.
5. Souls of nature: Souls of nature is an NFT gaming project that is just about to be launched and one of the top NFTs to buy. The Metaverse game consists of 9,271 Nature Souls NFTs, which are in-game characters.
It is an experience-to-earn crypto game. In the game, players are reborn into animal souls (NFT characters) and sent to help the environment. Most NFT players start as little animals and upgrade and grow their animal soul NFT as they play, complete challenges in the game, and earn crypto tokens. Soul of nature also donates a percentage of the funds made to helping wildlife on earth.
NFTs of the play-to-earn ecosystem are one of the lucrative investment methods these days. They have much potential as the gaming ecosystems are expanding and their NFTs increase in value.